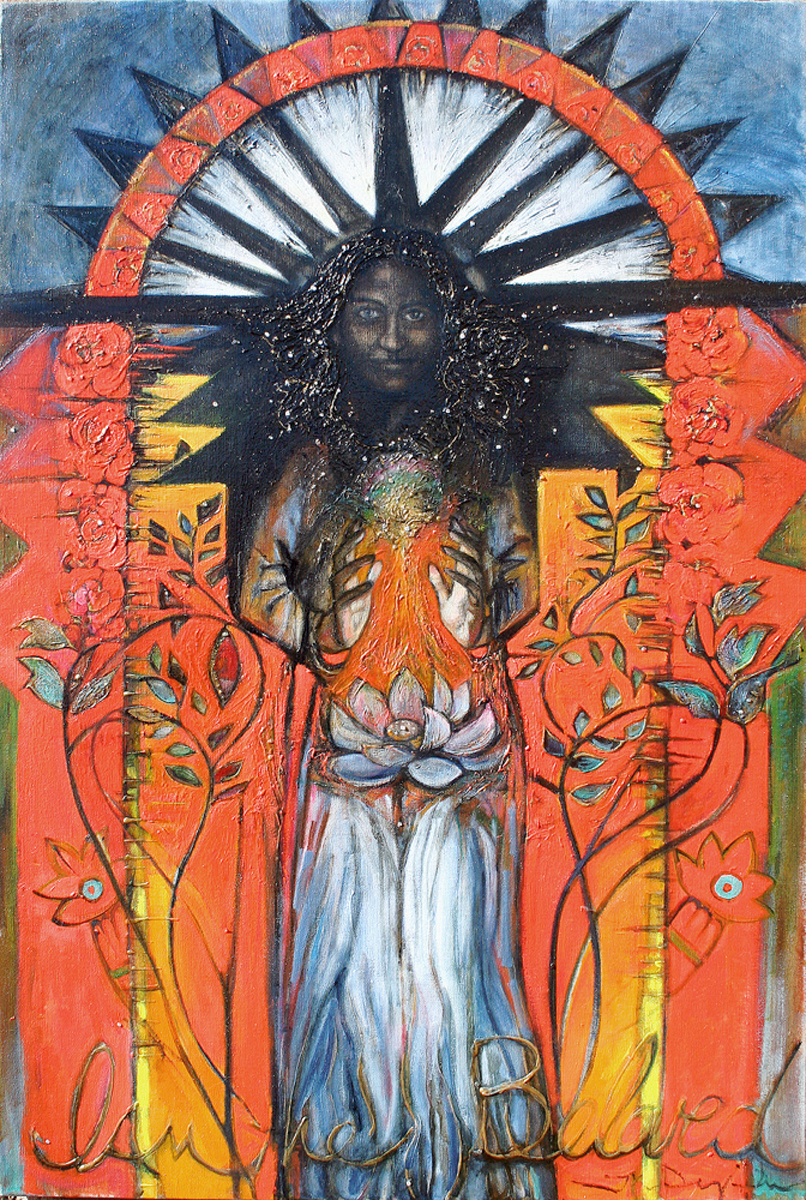 Black Madonna:  I am the Beloved                      sold
30 x 40 inches                                                             oil on canvas
The Madonna's face is taken from a young woman born as an untouchable in India and given an education.  Her face radiates the joy of life given the opportunity to grow.  It is the same with all life.  Her face is only apparent from the front, then disappears into black.  She is the creative presence bringing forth form.  Her thick hair is lite with stars, the cosmos emerging out of the black womb of the void.  Her heart and hands radiating the spectrum of light precipitating into form.  Her womb births a lotus, out of the mud and water of earthly experience.  The waters flow from her as her garment into the red earth rising as a garland of roses.  Her head is framed with the black of the void, pure potentiality, and light, manifesting the worlds.  Life eternally born.